Collaborating with ASU faculty
ASU uses Riipen, a project-based learning platform, to enable students to apply what they've learned in theory to real scenarios provided by companies. This platform will provide you with free access to become an industry partner. We believe that when ASU faculty and employers partner to create experiential learning opportunities, ASU students succeed.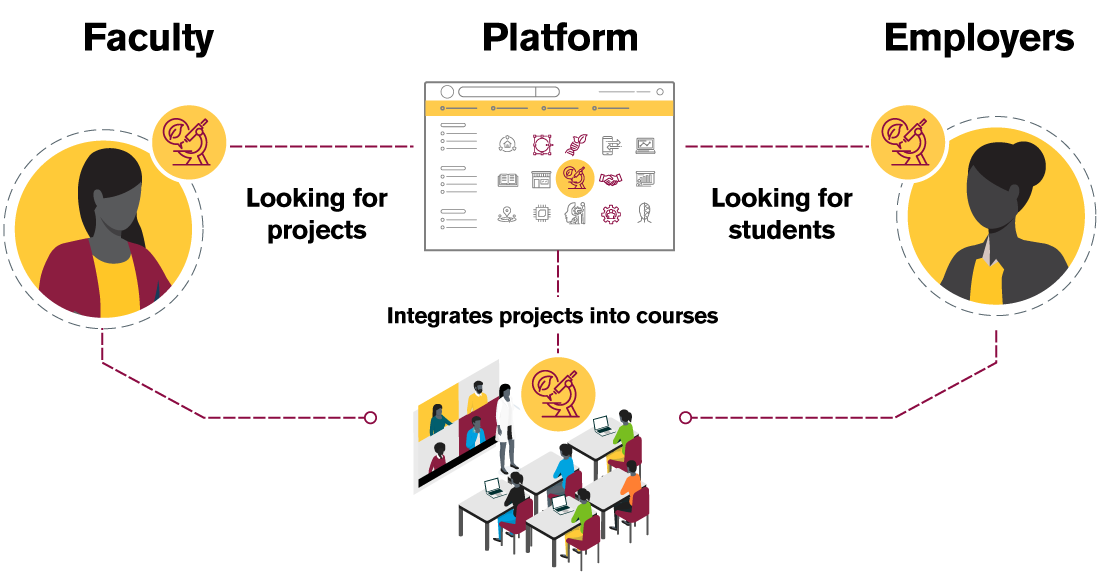 If you need help
If you get stuck at any point, you can access Riipen's live chat by clicking on the orange circle in the bottom right corner of the screen. Riipen's business hours are 6 am to 5 pm PST.